Is buying a used MacBook worth it?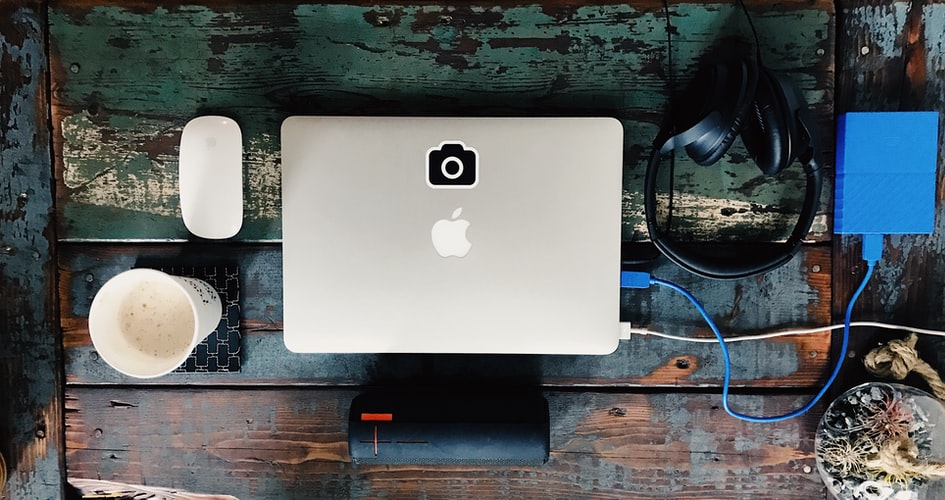 Apple churned out great products over the years and their laptops has been one powerful machine. It came as no surprise that after the launch of the new MacBook Air in 2018, the demand for the Mac rose. Who wouldn't like to own one of Apple's newest machines, right? But everyone knows Mac computers are expensive. The high cost makes Macs unaffordable for a huge number of people. Even the low-spec MacBook Air, supposedly the student's laptop starts at roughly £1,200.
Good news though, we've got an answer to your dilemma of owning a MacBook for less money. Buy a used MacBook! Some people mistake a used MacBook for a refurbished one and vice versa. That's why it's very important to know the difference between a 'used' and 'refurbished' MacBook before embarking on buying one.
A used MacBook Pro basically comes from a third-party seller who could have been the user of the device themselves while a refurbished means the unit was sold back to the retailer and has passed certain check-ups.
This article gives an understanding on the benefits and considerations of buying a used MacBook.
BENEFITS OF BUYING A USED MACBOOK
Used MacBook saves money
Buying a used MacBook is a lot cheaper; it not only saves you some cash but also a trip to the tech store. As stated earlier, third party individuals (I.e. companies), post products for sale on their company's website. You can typically expect savings between 10 and 30 percent, depending on the age of the laptop and the condition it's in. In some cases, the savings could be as much as 50 or 60 percent if the device is quite old.
Used MacBook won't be in a perfect condition
Before buying a used MacBook from a company, remember that someone has already used it before you, to some extent. You cannot expect the device to be in the same condition as a new computer. All necessary information needed for a potential customer should be listed on the website. Check seller's rating. Do they have pictures? Does the deal sound too good to be true? Is the price too low? Does the seller respond to your questions?
Warranty periods are shorter
Some people believe that buying a new MacBook comes with warranty period while a used or refurbished Mac doesn't. That isn't true to some extent cos some companies do give warranty periods on used laptops. Although, the warranty periods are shorter, some give as short as ninety days while some give up to six months. Buying a used MacBook from a company without the warranty period listed because it puts you at risk of losing your investment.
Data has been wiped
Of course, no one would want to sell off his/her MacBook with personal information stored on it. When you buy a used MacBook from a company, you should expect a complete format of the entire drive and a reinstall of the operating system.
Third party sellers fulfil returns
If you're going to buy a used MacBook from a commercial seller, you're guaranteed a return back policy within a certain period if not satisfied with the product bought. Make sure you know your return period because once it lapses, you won't be able to return and that's your loss. Once you get your machine (or machines), load them up fully and test them rigorously.
THINGS TO CONSIDER AFTER BUYING A USED MACBOOK
Even with all the information needed listed in the description box; the following points below should also be considered after taking delivery of your MacBook.
Test the keyboard
To check the keyboard if it is fully functional, you can try typing a document and ensure to test all the characters to make sure that it is working properly. You can also use the macOS built-in Text Edit app to make sure the keyboard is not malfunctioning.
Check for the serial number
The serial number is also a crucial factor to put in mind when purchasing a used MacBook. Examining its serial number is significant. You can find the serial number on the bottom of the machine close to its hinge.
Perform a factory reset
When you buy a used Mac, you don't know the history of what's been on the hard drive. The previous owner probably performed a factory reset, but there's no reason to take chances, it might have malware installed even if it looks clean. Your best bet is to restore it to factory settings yourself.
Check all ports
Easy as ABC. All you need to do is to connect your external drive to the USB port. Repeat the same procedure with the headphones. If it works, lucky you!
Get a receipt
If you're buying your MacBook online, ask for proof of purchase (receipt) or a document clearly indicating you're the real owner.
Ensure the audio is working
Make sure both the internal speakers and the headphone port of the machine are fully functional. Connect a set of headphones and do a sound check to make sure the ports are working well.
Run Apple Diagnostics
It's a built-in Apple tool that can help you detect issues with RAM, battery, sensors, graphics, CPU, and other hardware components.
In conclusion, there's nothing wrong with buying a used MacBook. As long as you do your research and understand the pros and cons. Every company and store is different. Also, eBay is home to plenty of used MacBook from third parties. it's possible to find some great deals that offer better value than a new device.
However, if you're looking for where to sell a used MacBook, we're just a click away.